Art deco jewelry collection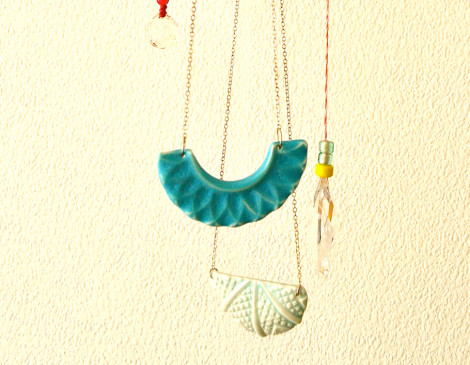 This collection is inspired by art deco geometric motifs, Ethnic influences and Classic Art Nouveau elements. This combination of styles creates a funky design of jewelry, big and bold and rich in texture and shapes. The clay material gives it an earthy nature touch.
The jewelry made out of low fire clay, the pieces are entirely hand crafted and molded, each one is unique and hand form. The pieces made from molds of crystal glasses and plates.